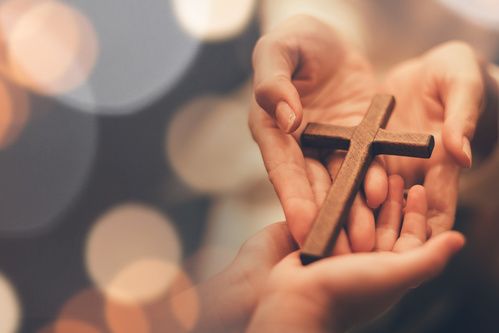 You will be enriched in every way to be generous in every way, which … will produce thanksgiving to God.
On the front page of the newspaper, a sports star was esteemed for donating $100,000 for pandemic relief. A billionaire was honored for donating a million dollars for famine relief. Those were fine gifts. But the honor went to the giver rather than to God, the giver of "every good gift" (James 1:17).
The motivation for our generosity, Paul says, is that we have been enriched in every way by God. He gives us much more than we need for our daily lives. Above all, he gives us the riches of his forgiving love and eternal peace, which Jesus earned for us on the cross.
The Holy Spirit prompts us to respond to God's priceless blessings with sacrificial gifts. We pray that our generosity would result, not in honor for ourselves, but in thanksgiving and praise to God.
Gracious God, help me to be generous in every way, for your glory and honor. Amen.
Give: Freely you have received, freely give (Matthew 10:8) [NIV].
Read: 2 Corinthians 9:6-11