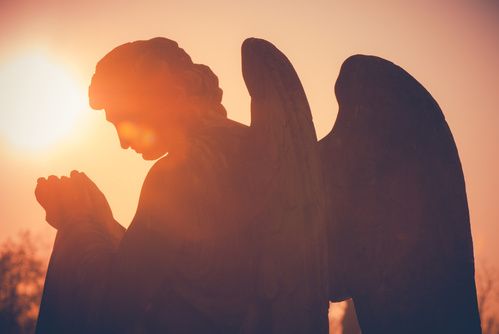 ...Do not be afraid, Mary, for you have found favor with God.
"Have you noticed," I asked my friend, "the angel Gabriel always begins his message with these words: 'Do not be afraid.'?" "Of course," my friend replied. "If you suddenly saw an angel, you'd be scared silly, too."
Gabriel's words of reassurance addressed a fear much deeper than surprise, the fear of sinners confronted by a righteous God. But Mary had found favor with God, not by anything she had done, but through his grace.
In Jesus – his life, death, and resurrection – her fear would be changed to joy.
"Do not be afraid, John — or Carol or Ted or Betty," the angel says to you today. "You have found favor with God." By grace, through faith in his Son Jesus, your sins are forgiven. Your fears are turned to everlasting joy.
Eileen Ritter Byron
Center, Michigan
Heavenly Father, by grace you have forgiven my sins for the sake of your Son Jesus. Grant me the joy that casts out all my fears. Amen.
Make a list: When fear nags, make a list of what God has done for you by his grace. Give thanks!